★★★★☆
I listened to this book on Audible. Recommended.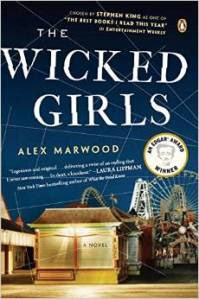 Jade and Belle are 11 year olds from different worlds. When they meet, they immediately hit it off. But things go wrong when they end up killing 4-year-old Chloe. Flash forward to the present — both girls have been given new identities to protect them from the angry mobs that want them killed. Amber Gordon works at a water park in a tourist town, and Kirsty Lindsay is a well-known freelance journalist. Their worlds collide when a serial killer strikes in Amber's town and Kirsty is sent to report on it.
The Wicked Girls is a fast-paced thriller that tells not only the present-day story of Amber and Kirsty, but also flashes back to see what really happened that fateful day with poor, innocent Chloe. Sometimes, circumstances aren't what they seem — but sometimes, everything isn't what it seems. A twisted look at murder, justice, and journalism.