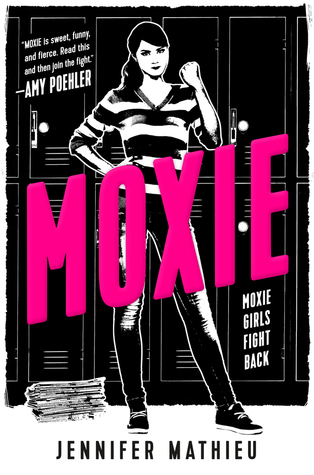 THIS BOOK GOT ME PUMPED. Moxie Girls Fight Back!
Vivian is sick of the sexist teachers and students at East Rockport High School. When she finally hits her breaking point, she begins distributing copies of Moxie. Moxie is a zine she creates to bring together the girls in her school to fight back in simple ways, like drawing stars and hearts on their hands to show solidarity. This movement eventually builds into something that will change not only Vivian, East Rockport High School, but people all over the world.
This book is absolutely filled with girl power, feminism, discussions about what is right and wrong, and other deliciously *moxie* things. I love this book so much! Read if you need a massive dose of girl power in your life (even if you're male!!!).
I mean, when something is endorsed by Amy Poehler, you know it's good. "Moxie is sweet, funny, and fierce. Read this and then join the fight."―Amy Poehler
🌟🌟🌟🌟🌟
I was given a copy of this book in exchange for my honest opinion. Links in post are affiliate links whose proceeds go toward the maintenance of this blog.